The Folsom Street Fair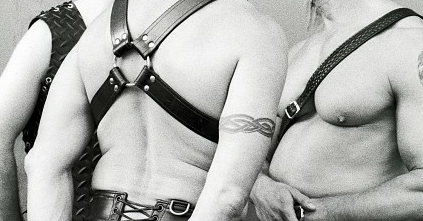 When the city's sidewalks are heavily traversed by men and women clad in head-to-toe black leather, or sometimes just the head, or just the toe, or just the torso criss-crossed by bondage gear, it can only be for one reason: The Folsom Street Fair.
No, it isn't a quaint farmer's market, as the lilt of the name might imply to those who don't know what Folsom Street is. It is, rather, a meat market, a sex and s&m market. A celebration of San Francisco's kinky underground. A throw-back to the Barbary Coast era, when drinking and debauchery ruled.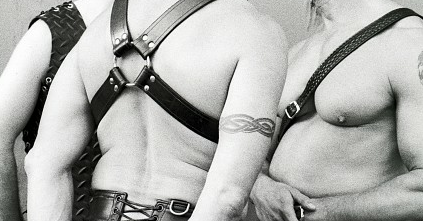 Here is a comprehensive history of the Folsom Street Fair, a thoroughly San Franciscan phenomenon: The Power of Broken Hearts.
I didn't go to the fair, but I was out and about this weekend, and couldn't help but see the hordes of attendees, in their head-turning garb. How I wish I'd had my camera when I saw the man with the colorfully tattoed ass, framed by his assless chaps.
---