2013 Wishful Predictions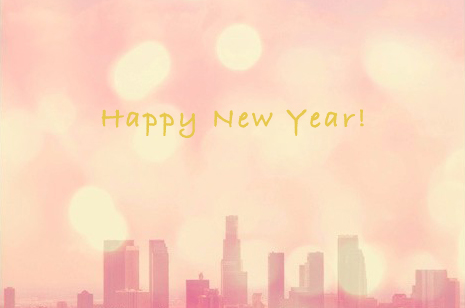 Happy New Year, Everybody!
I had a long, and much needed holiday vacation. A thing about me: when I go on vacation, I really go on vacation. I disconnect completely and cease all productivity. Hence, the long delay in my posting here.
But I'm back! And I'm rested! Re-energized! Onward.
Here are my wishful predictions for LA's upcoming year. I'll jump for joy to see any of the following take place:
Plans to develop a cross-town trainline from Union Station along the entire distance of Sunset Boulevard. Yes, I know the city is still working on the Subway to the Sea, and that's great, but it runs along Wilshire, which is not within walking distance of my home.
Malibu Wine Country laws to change to allow tasting rooms to operate at the actual wineries.
Good Hangs, Cheap Drinks: Let's please see a trend away from cocktail revival bars and their $12 drinks toward neighborhood dives and $6 drinks.
A revamp of the Macy's plaza downtown. Macy's Plaza is bleak and depressing, but it sits on prime real estate in the heart of downtown. With a revamp, it could be a great shopping and entertainment destination. LA needs a better, more accessible shopping district that is in the actual city, rather than a pre-fab mall like The Grove or The Americana, or inaccessible, bougie Beverly Hills. I mean, there's a subway station directly across the street!! Where better to develop LA's Rockefeller Plaza or the like? Oooh! Turns out it's already in the works! Score!
Better stores at Hollywood and Highland. There's a huge outdoor mall there on prime real estate, but the only decent stores are Zara, a tiny H&M, and a Sephora. BCBG and Bebe? Blech. Let's see a J Crew, Banana Repbulic, Urban Outfitters! Please! And how about a book store? Barnes and Noble, if nothing else? I mean, there's a subway station directly below! Where better for good shopping? C'mon.
Okay, get at it, LA! Here's to a prosperous, adventurous, less car-dependent, more metropolitan 2013!
---