The City Prolific: Weekend Events June 22 – 23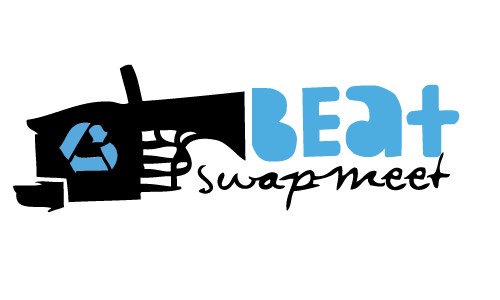 We went to Laguna Beach last weekend for a quick get-away, and its beauty and accessibility from the sprawl of Los Angeles had us falling in love with California all over again. Yesterday, I produced a video for ScottDW at Huntington Beach. Splashing around in the waves with a go-pro – what a great way to spend a day. Now I've got one weekend to catch some Fringe Festival shows, before I head out of town again. Seeing Fever and Wet the Hippo today, with a television writer's panel at the Central Library in between. Tomorrow is CicLAvia, one of my favorite events all year – I won't miss it. Then, more Fringe shows (Lost Moon Radio and more tbd). It is, undeniably, summer.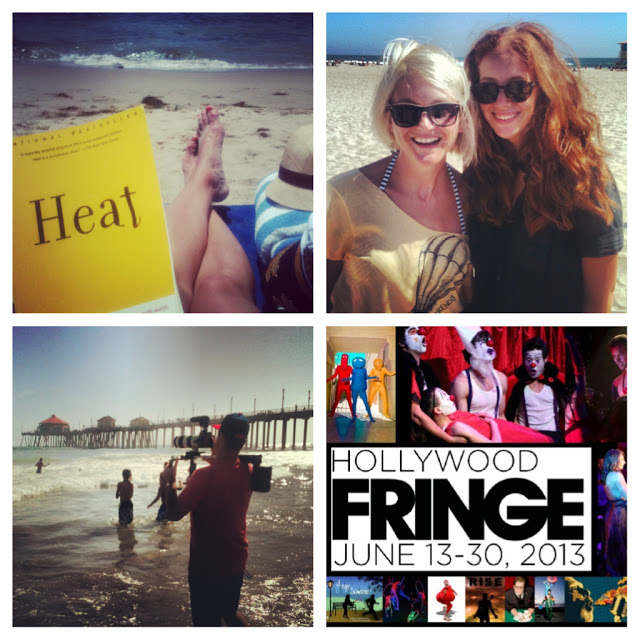 SATURDAY, JUNE 22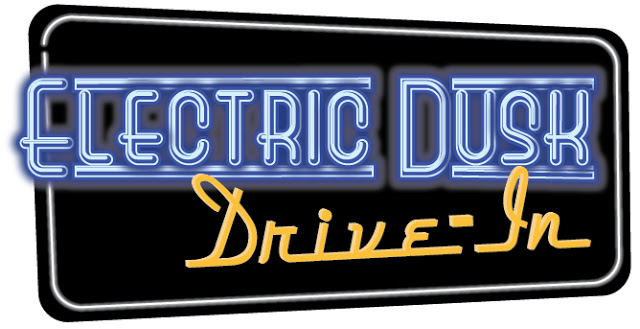 I love that drive-ins are coming back, and now there's one right downtown. Complete with carhops, snack bar, and audio right in your own vehicle. And Office Space is a perfect drive-in movie.
$10-13
8:30pm – 10:00pm
Electric Dusk Drive-In
1000 San Julian St
Los Angeles 90015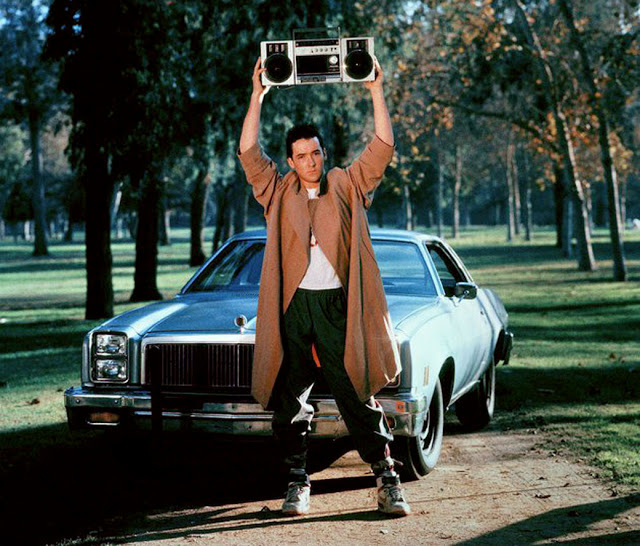 Catch this classic high-school movie at the Santa Monica highschool. John Cusack, *swoon*.
$12-20
5:30pm- Doors open
7pm – Band performs
8:30pm – Movie begins
Tim Curry Tim Curry Tim Curry. That is all. Get there early. Bring a picnic. Or don't, since there are food trucks.
$10-15
Doors open 5:30pm
Live Cast Performance at 6:30pm
Movie at 8:00pm (sunset)
Street Food Cinema
Exposition Park
700 Exposition Park Dr
Los Angeles 90037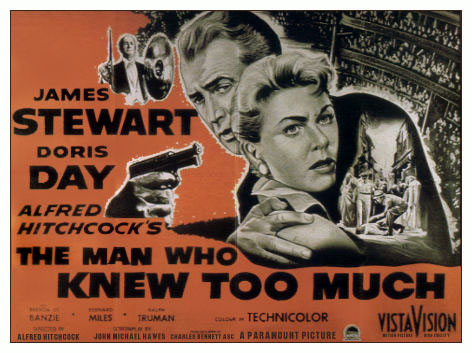 Hitchcock's gripping suspense story stars Jimmy Stewart, a man who tries to save his family from foreign agents as he dodges the police. With an amazing performance by Doris Day as a mother plunged into danger. One of Hitchcock's best, and the first movie I ever saw at Cinespia in the cemetery, five years ago.
$10
7:00pm
Hollywood Forever Cemetery
6000 Santa Monica Blvd
Los Angeles 90038
SUNDAY, JUNE 23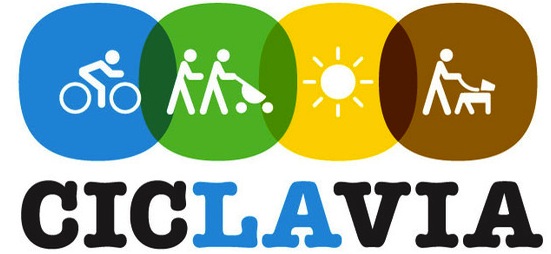 This is my favorite thing to do. No cars, open streets and the opportunity to explore one of the most legendary boulevards in Los Angeles by foot, bike, skates or other non-motorized transport. Wilshire Boulevard was first carved out as a long path through a barley field in 1895. While its beginnings were humble, this path has transformed into one of the most notable boulevards in all of the United States.
CicLAvia – Iconic Wilshire Boulevard is part of Pacific Standard Time Presents: Modern Architecture in L.A. This collaboration, initiated by the Getty, brings together several local arts institutions for a look at the postwar built environment of the city as a whole, from its famous residential architecture to its vast freeway network. Six miles of car-free, open streets and participants can join the fun at any point along the route.
Free
9:00am – 4:00pm
All along Wilshire Blvd, between 7th Street Metro and La Brea.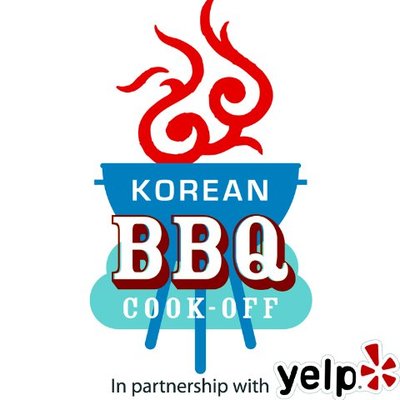 The fifth annual Korean BBQ Festival cooks up right on Wilshire Boulevard as CicLAvia bikes through Koreatown. There will be food vendors selling Korean hand-rolls, galbi and bulgogi, baby back ribs and more, plus a Beer and Wine Garden for Singha beer and soju cocktails.
Free
11:00am – 5:00pm
Adjacent to the Radio Korea building
3700 Wilshire Boulevard
Los Angeles 90010
ALL WEEKEND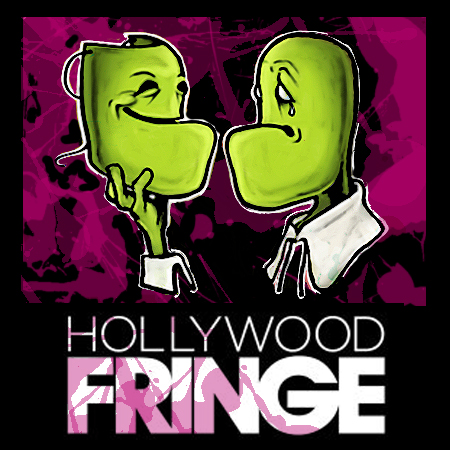 Theatre nerds unite! For the next three weekends, the fourth annual Hollywood Fringe festival takes over nearly every stage in Hollywood, showcasing the imaginings of our flourishing theatre community. You'll see everything from campy cabaret to avant garde dance to inspired drama and yadda yadda. The greatest part is that thousands of Angelenos are spending the next two weekends making live art. I mean, that's just cool.
From the press release:
Venues include both traditional and unorthodox venues; fully equipped theatres, street corners, clubs, bars, and places unexpected. Performances are self-produced by local, national, and international arts companies and independent performers. In the spirit of most Fringes, participation is open and uncensored.
Hollywood is home to dozens of Los Angeles' premiere theatres and clubs, making it the perfect spot for the festival. The neighborhood has always been a source of unapologetic opinion, underground mentality, and a deep passion for the cutting-edge. The Hollywood Fringe is an immersive festival worthy of the neighborhood's reputation.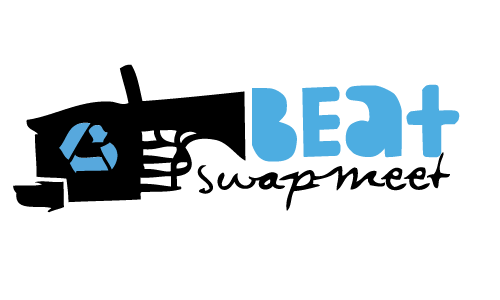 Dig through crates of vinyl in Chinatown. Over two Days, 70+ Invited Record Collectors & Dealers from all over the West Coast and beyond, buy sell & trade: Blues, Boogie, Funk, Hip Hop, Jazz, Latin, New Wave, Psych, Punk, Rap, Reggae, Rock, Ska, Soul, and World 12′s LP's & 45′s. DJ's spin rare selections from their record collections. There will also be a vendor village featuring clothing, art, & handmade jewelry. Bring your broken turntable or beat machine, and take it home repaired.
Free w/ a Canned Good
12:00pm – 6:-00pm
Grand Star Jazz Club
943 N Broadway
Los Angeles 90012
---