LA State Historic Park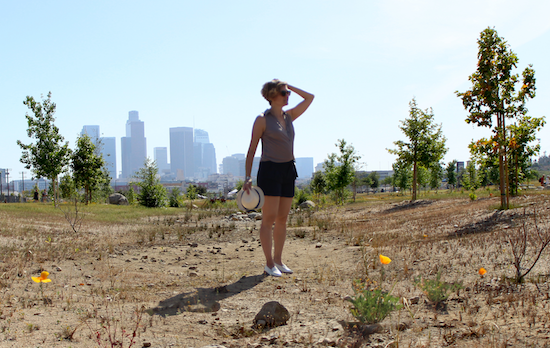 As I've said before, over and over again, Los Angeles lacks parks. But, we're slowly getting better. This weekend, the city of Los Angeles opened 36 acres of new park space, on historic land.
The opening of The Los Angeles State Historic Park, situated on a former rail yard with the Los Angeles skyline rising in the near distance, is remarkable. As a state rather than a city park, it's a protected area managed with state funds.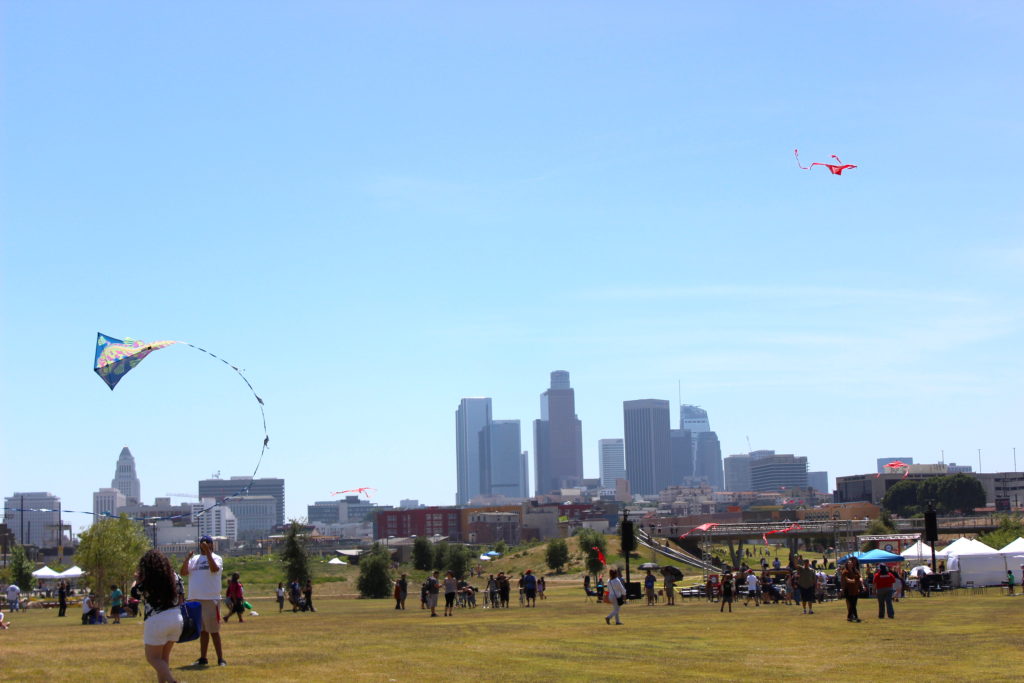 Situated between the highest reaches of Chinatown and the industrial district that sprawls between Downtown and Lincoln Park (a.k.a. Mission Junction), it's a vast open space in an otherwise parkless district.
This isn't the sort of park with built-in activities like playgrounds, barbecue pits, or basketball courts. Instead, it's a nearly blank canvas for anyone to bring their own things to do.
At opening day, volunteers handed out kites, and encouraged kids to roll giant beach balls down a hill. Though they might provide the same activities at other community events, these items won't be on hand on a regular basis.
Just as Grand Park led to a plethora of community events, music festivals, and NYE celebrations, we can expect to see some cool things taking place here. (But not FYF Fest, which used to trample the pre-renovated ground here – that's now moved to Exposition Park.)
The park renovation was developed over eleven years and under construction for the last three. Drought resistant landscaping, golden California poppies, simple pathways, and a grove of public orange trees (the fruit's free and for the taking) are the minimal design elements.
According to the LA Times, Governor Jerry Brown joked around about building a pool at the park. I've written before about LA's lack of decent public pools. The LA State Historic Park definitely has the space for it, so I'm an advocate.
The LA State Historic Park is just steps away from the Chinatown gold line metro platform. Parks and foot traffic go hand-in-hand, excellent by-products of smart city planning. It's only natural that mixed-use development will begin to develop around the park.
Before too long, Mission Junction could be LA's next hippest neighborhood.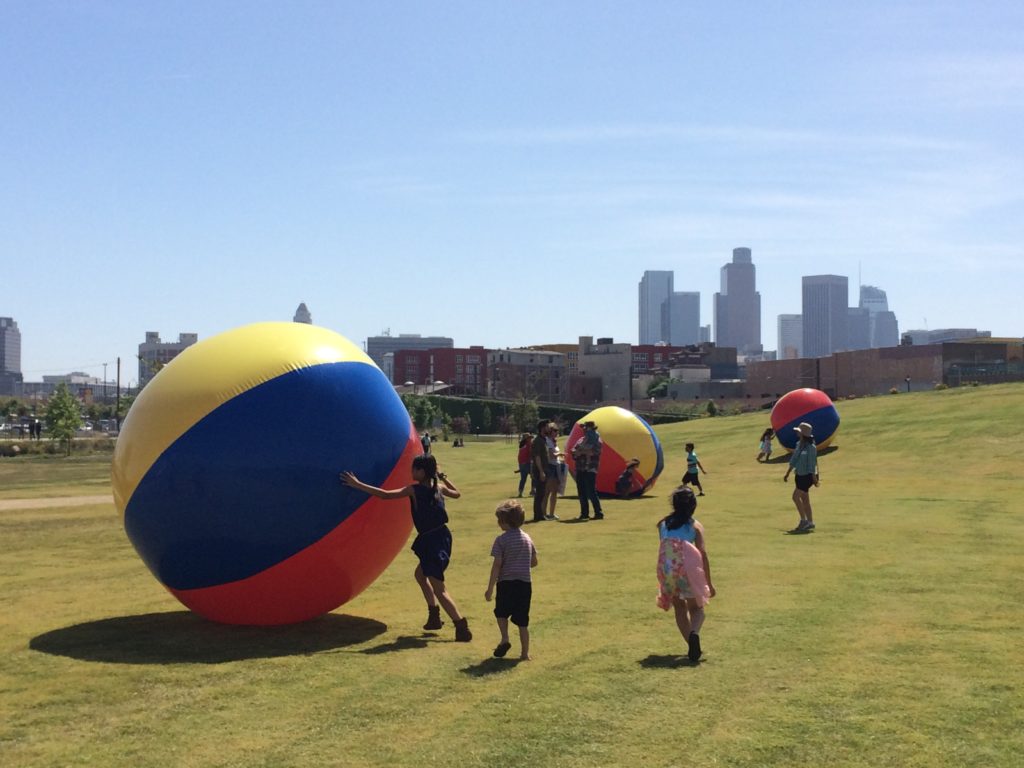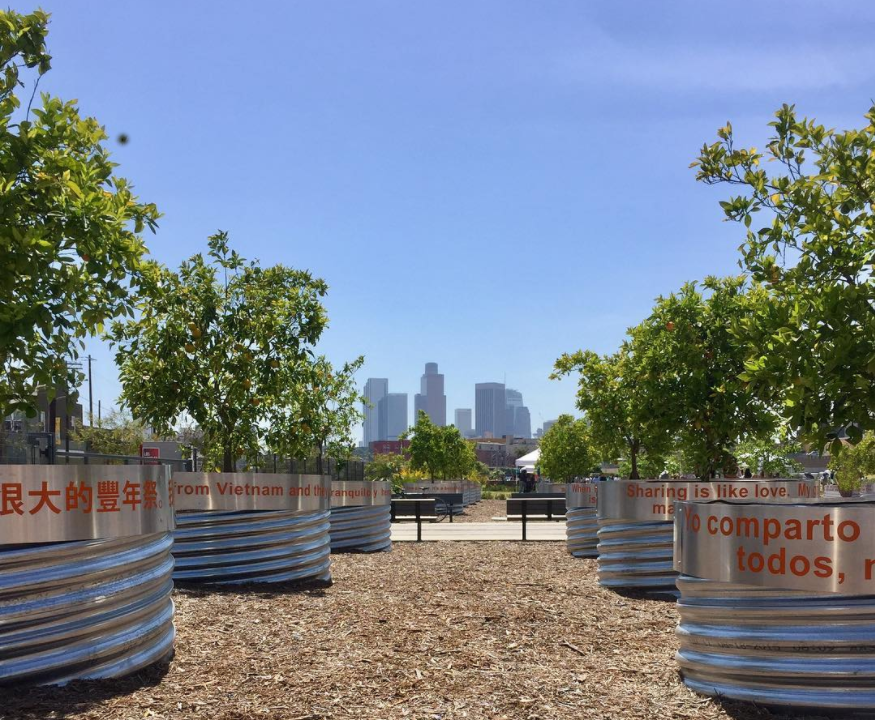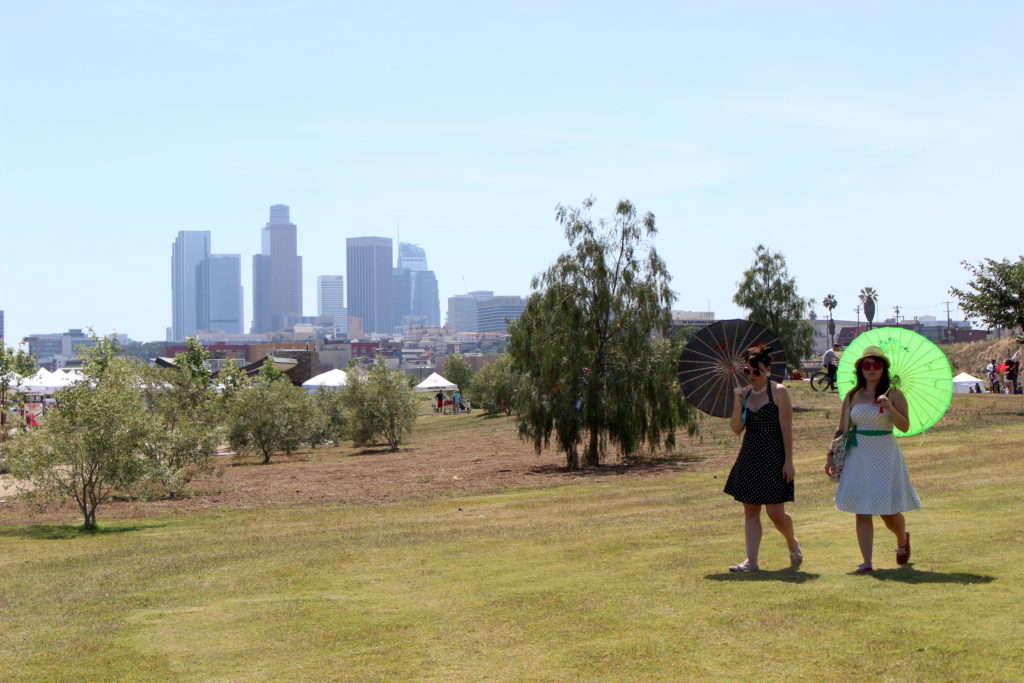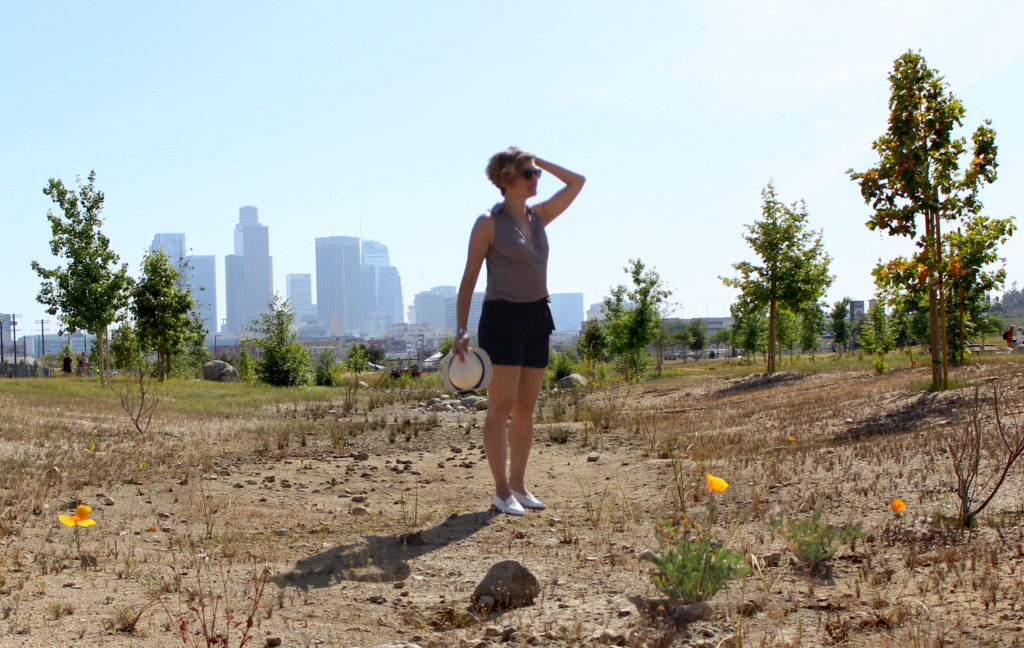 ---