The City Obscure: Weekend Events May 12 – 14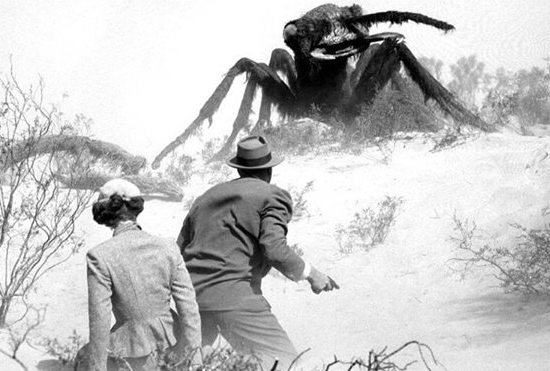 The Kentucky Derby is behind us, but my horse betting streak is just beginning. I spent last Saturday at Santa Anita, made back all my money at the end of the day, and am headed back today.
But after the races you might find me at one of the following spots:
Friday, May 12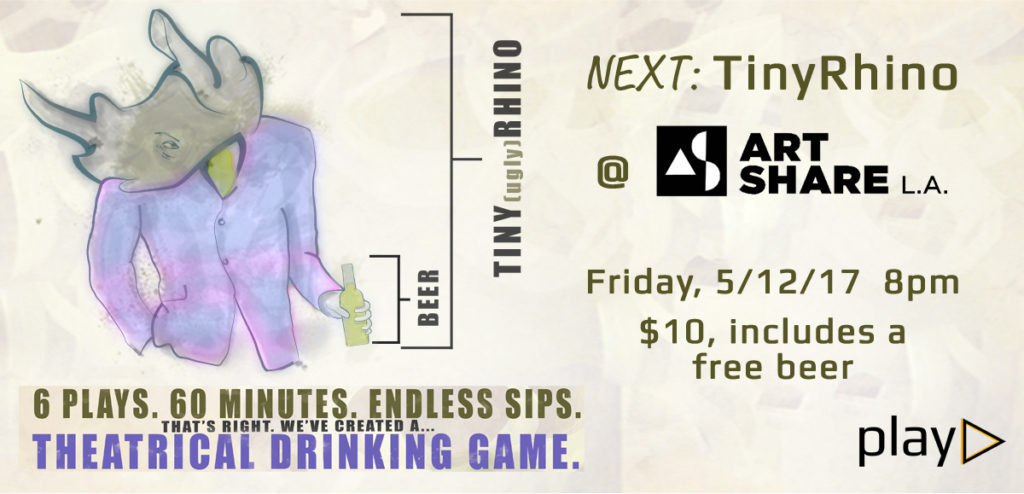 TinyRhino is UglyRhino's take on the ten-minute play festival. They commission six playwrights to write new plays, each including the same five dramatic elements. Those elements become the signals in a drinking game.
$10
8pm – 11pm
ART SHARE L.A.
801 E 4th Place
Los Angeles, CA 90013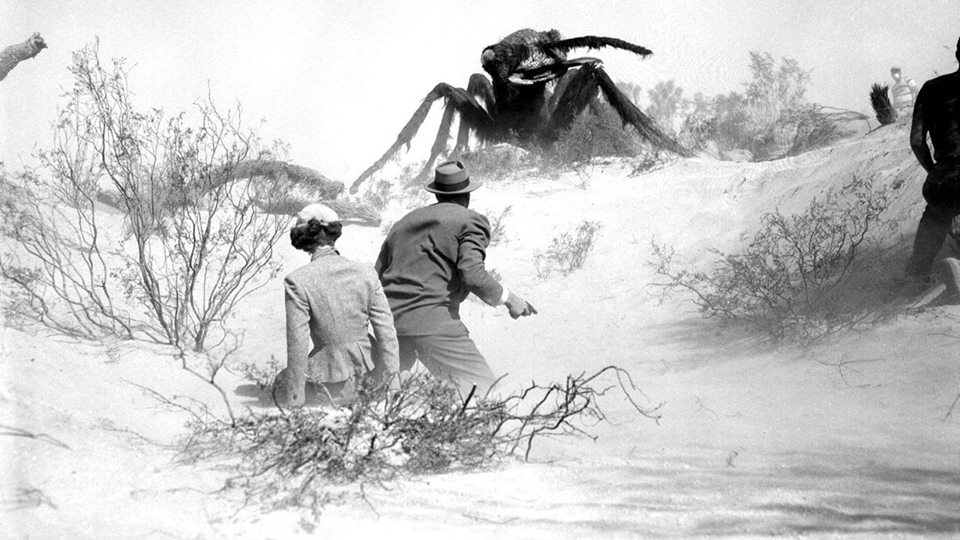 Metro Art presents "Them!," (1954, 94 min, Dir. Gordon Douglas)
This series highlights Los Angeles, a capital of Science Fiction, renowned for being an inspiration and backdrop for many fundamental works within the genre. "Them!" features scenes shot in Union Station's railroad yard and at the nearby LA River.
This black-and–white science fiction cult classic is a pioneer of the "nuclear monster" genre and the first to portray a colossal sized insect. Culminating in a climactic battle scene set in Los Angeles, "Them!" follows the accidental creation of man-eating ants that threaten mankind. Starring James Whitmore, Edmund Gwenn and Joan Weldon.
Free
8:30pm – 10:30pm (Doors at 8:00pm)
General seating only
Union Station North Patio
800 N Alameda Street
Los Angeles, CA 90012
Saturday, May 13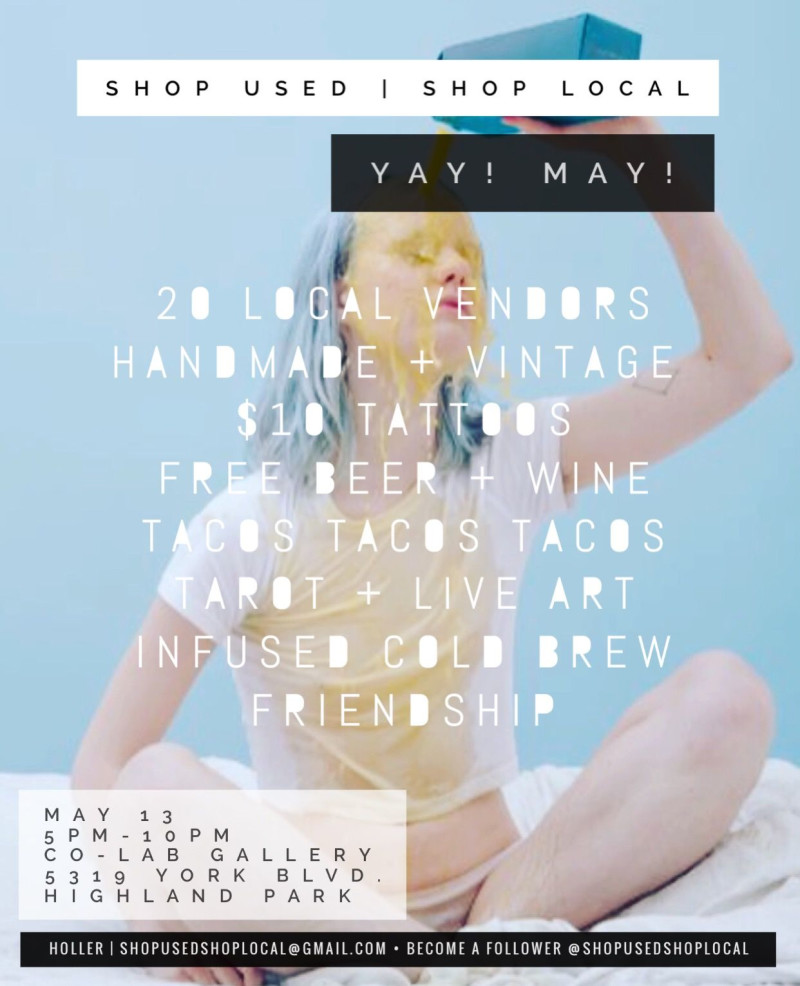 Head over to co-LAb Gallery for an evening of live art, intuitive readings, tarot, local vendors and artists. co-LAb is home of the best hand picked + handmade in LA and the $10 tattoo.
Free, with free wine and beer too!
5pm – 10pm
co-LAb Gallery
5319 York Blvd
Los Angeles, CA 90042
SCREENINGS
Outdoor screening season is upon us. The options are numerous.
Chinatown at Hollywood Forever Cemetery (Cinespia)
The Breakfast Club at Poinsettia Recreation Park (Street Food Cinema)
Star Wars: The Force Awakens at LA State Historic Park (Street Food Cinema)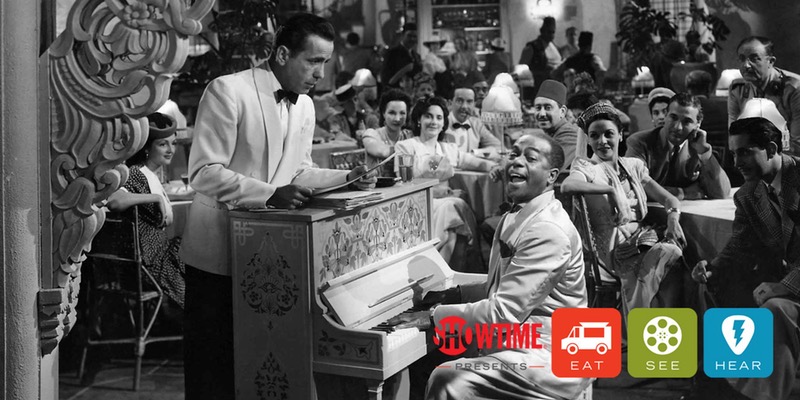 Casablanca 75th Anniversary at North Hollywood Recreation Center (Eat See Hear)
20th Century Women at the Montalban Rooftop (Rooftop Cinema Club)
SUNDAY, MAY 14
Free American Music every Sunday at the Echo. Between acts, relax out back on the Ole Echo backporch, listen to some acoustic music (past back porch superstars include Triple Chicken Foot and the Hi-Ho's) and eat some delicious BBQ. Come back inside and listen to DJ Cousin Roy spinning great old classic country on the record player.  See some of the best country/roots bands in L.A.: dance, drink and meet your pals old and new at the friendliest free shows in town.
Free
3pm – 8pm
at The Echo and sometimes The Echoplex
1822 Sunset Boulevard
(2 blocks east of Alvarado in Echo Park)
Los Angeles, CA 90026
---