The City Escaped | Eclipse 2017: Wendover and the Salt Flats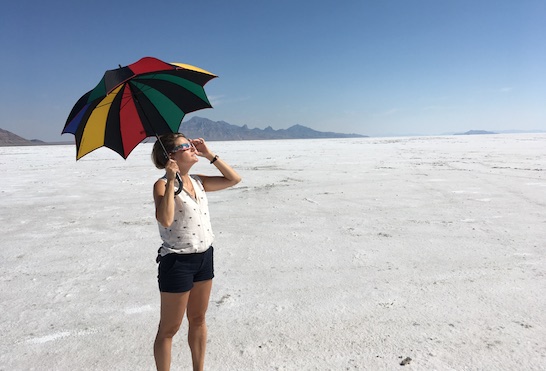 On the border of Utah and Nevada, just outside the salt flats, stands the small gambling town of Wendover.
Montego Bay and the Wendover Nugget rise directly over the Nevada side of the state line. The Peppermill, The Rainbow, and The Red Garter just up the road fill out the town's offerings.
Wendover knows only the industries of gambling and hospitality (in its various forms). The World War II Air Force base (training site of the the B-29 unit that carried out the atomic bombings of Hiroshima and Nagasaki), is now primarily used for tests and trainings. From the window of a casino tower suite, the mostly empty hangers and barracks languor like forgotten wasteland.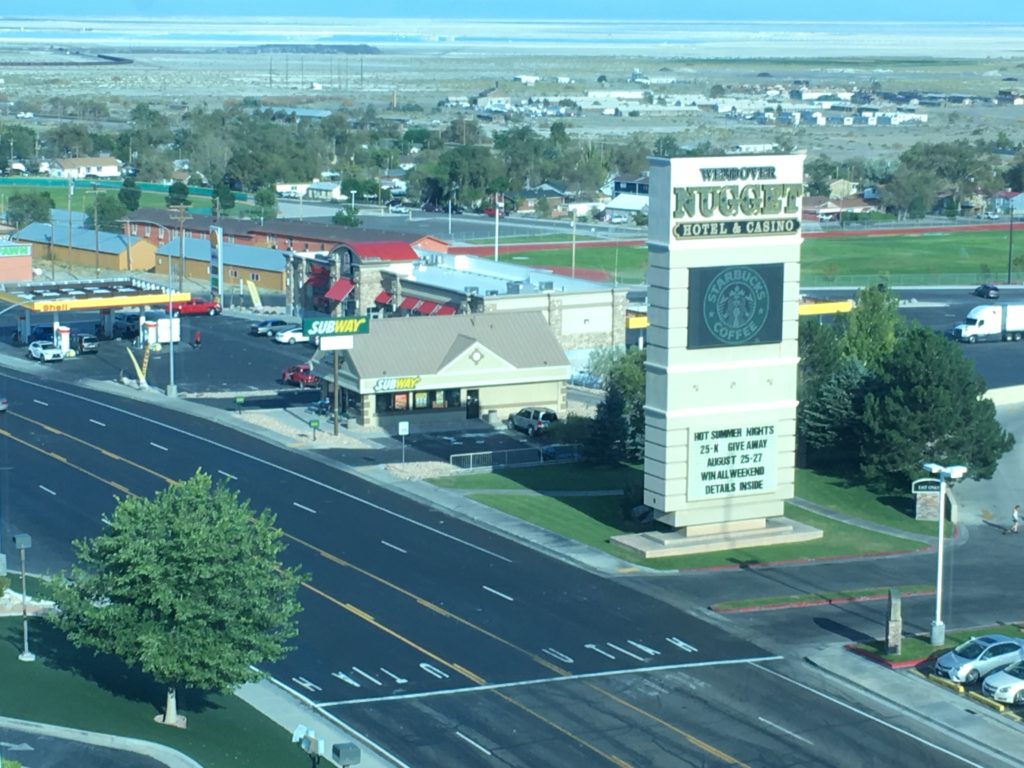 My best friend, her husband and baby and I drove out for one night, as we've done dozens of times, but with the intent of waking early the next morning to catch the eclipse from the salt flats, 20 minutes east.
I'd never been to the salt flats during the day before (my only previous visit was in the middle of the night, hunting for meteor showers with some actors). We knew the sky wouldn't grow very dark during the eclipse, as Utah was outside the path of totality by nine percent. What I hadn't anticipated was how, as the sky dimmed and the light took on a quality of twilight in mid-morning, like a bonus magic hour, the change would be reflected by the white salt, stretching for miles in every direction.
The temperature dropped. The salt turned silver as the blue sky turned powder in hue. From one of earth's most cosmic locations, we watched the moon eclipse the sun.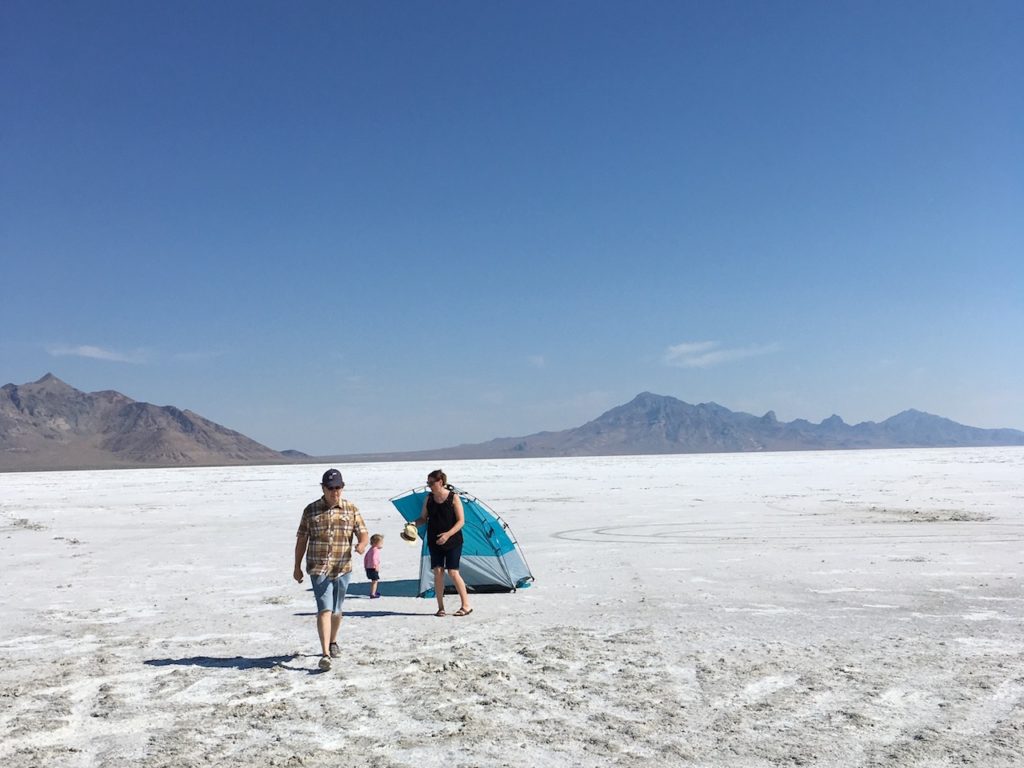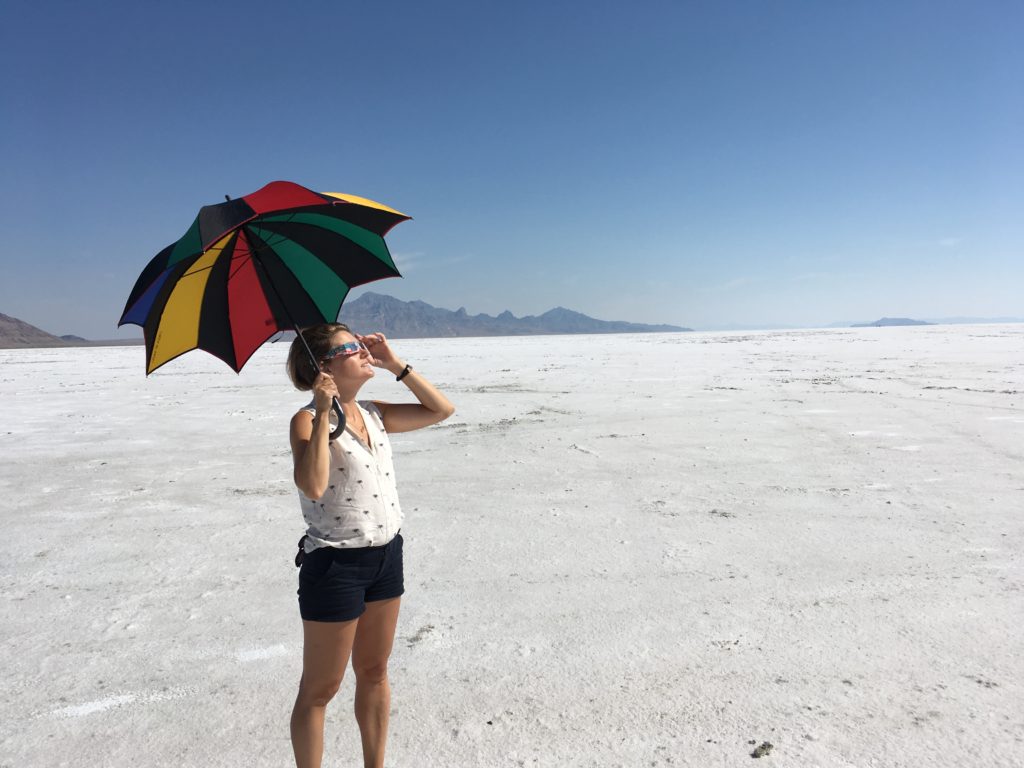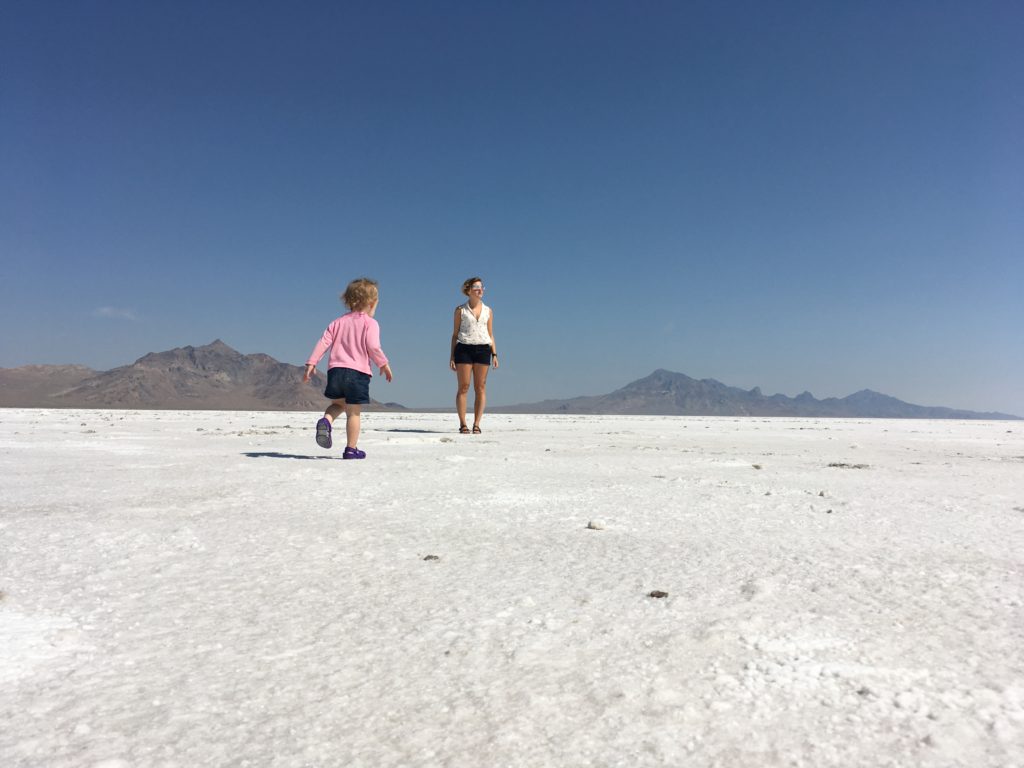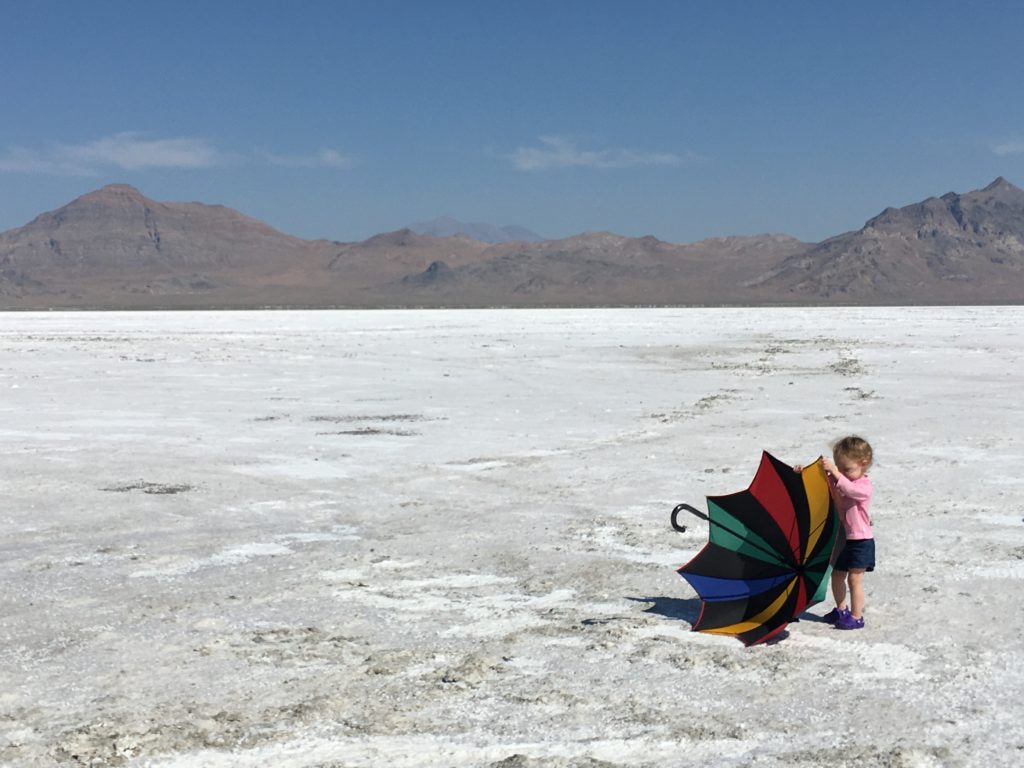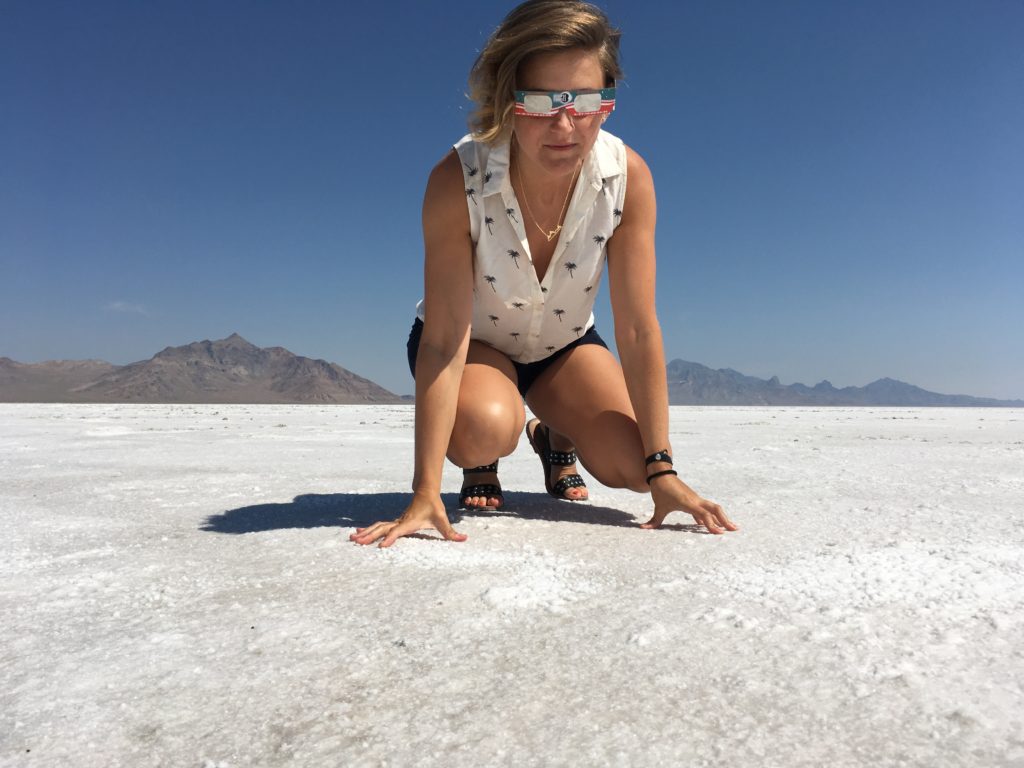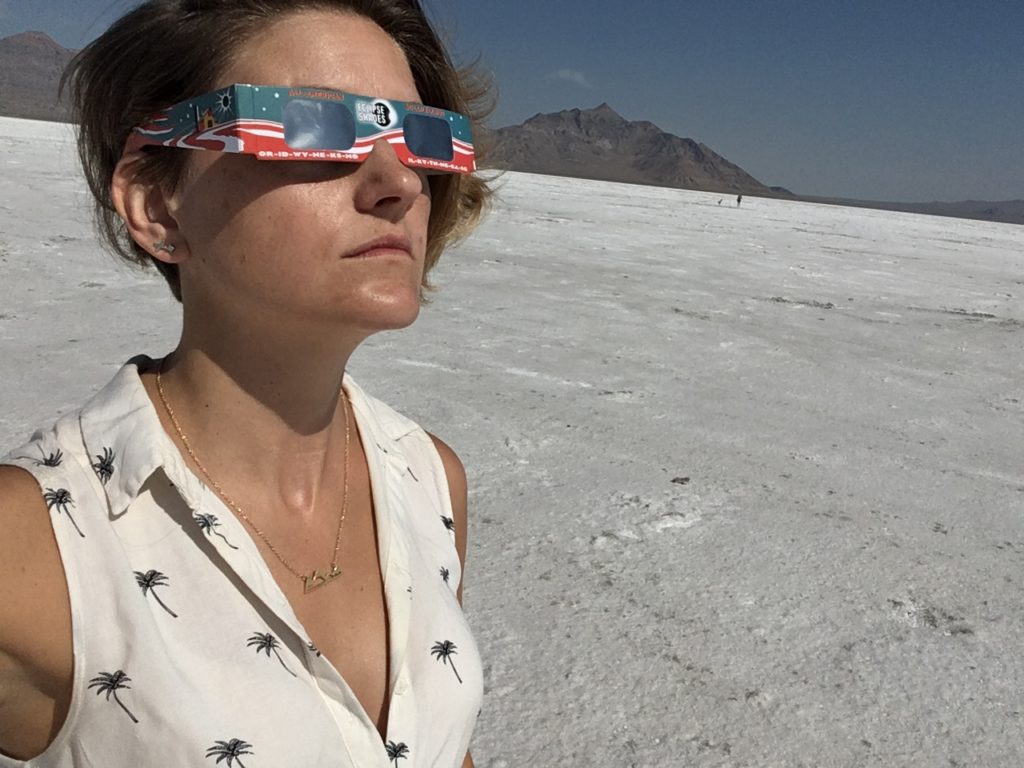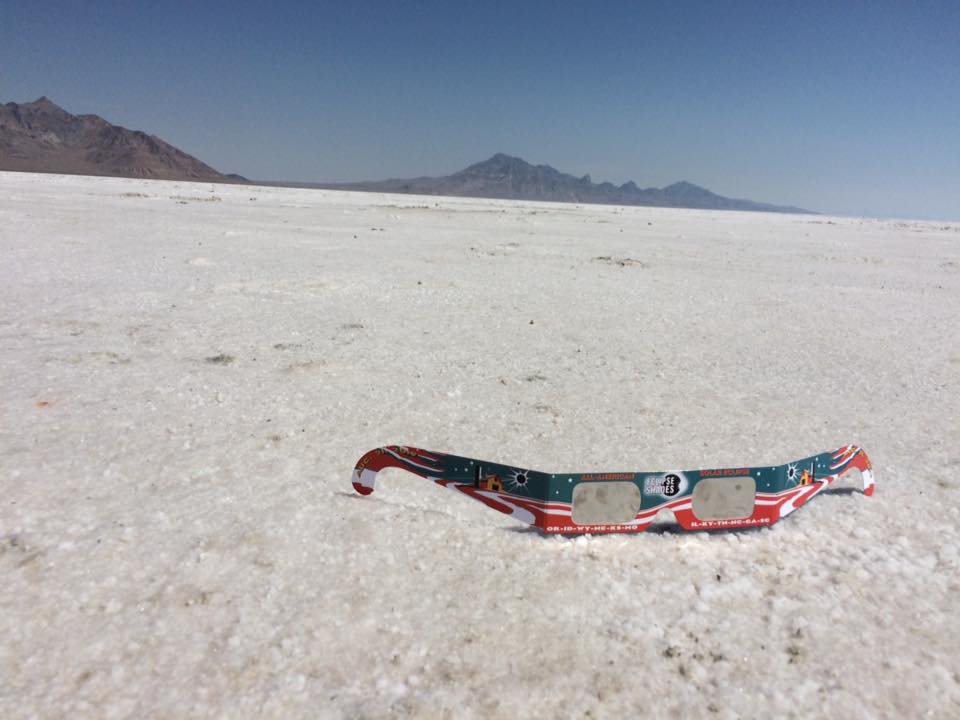 ---